At present, industrial automation technology is developing into Networking, Digitization, informatization and intelligentization--the new industrial 4.0 Age is coming! Shenzhen Bao Ye Heng advances with times and breaks through the core technology in professional audio 4.0 Age. On Dec. 10th, 2014, Bao Ye Heng held "2015 C-MARK partial new items" launch press and emphasized EOE series digital audio system, NET series network digital amplifier and MR-e series digital amplifier.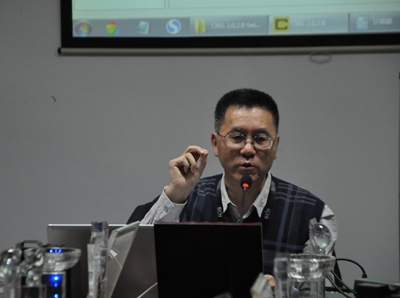 C-Mark always did incredible feats about their products. In 2001, the first Chinese active speaker----C-Mark BS series came out in Beijing. Audio insiders and industry experts witnessed such remarkable feat. In 2007, those high-efficiency, energy-saved, environmentally friendly C-Mark digital amplifier came out. In the same year, C-Mark AUDIONET network audio system has been into the market and became the first universal audio matrix system with English- Chinese dual language stage. CDM12, the first universal type digital mixer in the world, came out in 2011, filling the gaps of core digital products terminal in sound reinforcement field.
In recent, releasing C-Mark EOE digital audio system, which is intergraded of network and digitalization, has given a big surprise to the domestic professional audio industry which is trapped by the current situation. The chairman Mr. Zhou Baoning of Shenzhen Bao Ye Heng has given a opening speech about the new items launch event and shared the innovation process of EOE audio system. At the same time, he made a vivid concrete presentation about the new functions of EOE system and performed the new item's advanced technology and various specifications. "Just with one ordinary CAT5-6 line, it can reach the full digital sound reinforcement, suitable for various venues such as conference, school, gallery and auditorium." Mr. Zhou said.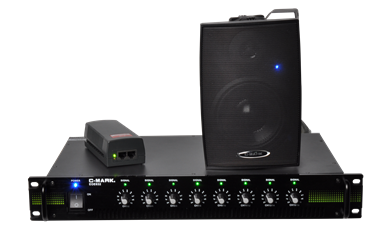 C-Mark EOE series digital sound reinforcement system
It is said that C-Mark EOE series digital sound reinforcement system adopt the newest transmission technology--48khz/ 24bit digital audio signal transmission through one CAT5-6 line, saving complex cabling cost. The transmission distance of each speaker can reach 100 meters. The host chassis use the standard design with 19 inch width and 1.5U height. The power output has the open choice of AC100-240V, 50/60HZ. Four independent power supply can ensure that power supply efficiency in each zone can be strengthened and be free from safety and reliability separately. E5 speaker is equipped with built-in professional decoder and Class D amplifier. It is driven by Hifi class 5" woofer and 1/2 tweeter, with clear sound restore and lower distortion. It features small size, easy installation, clear and accurate timbre, long distance transmission, no interference and low loss.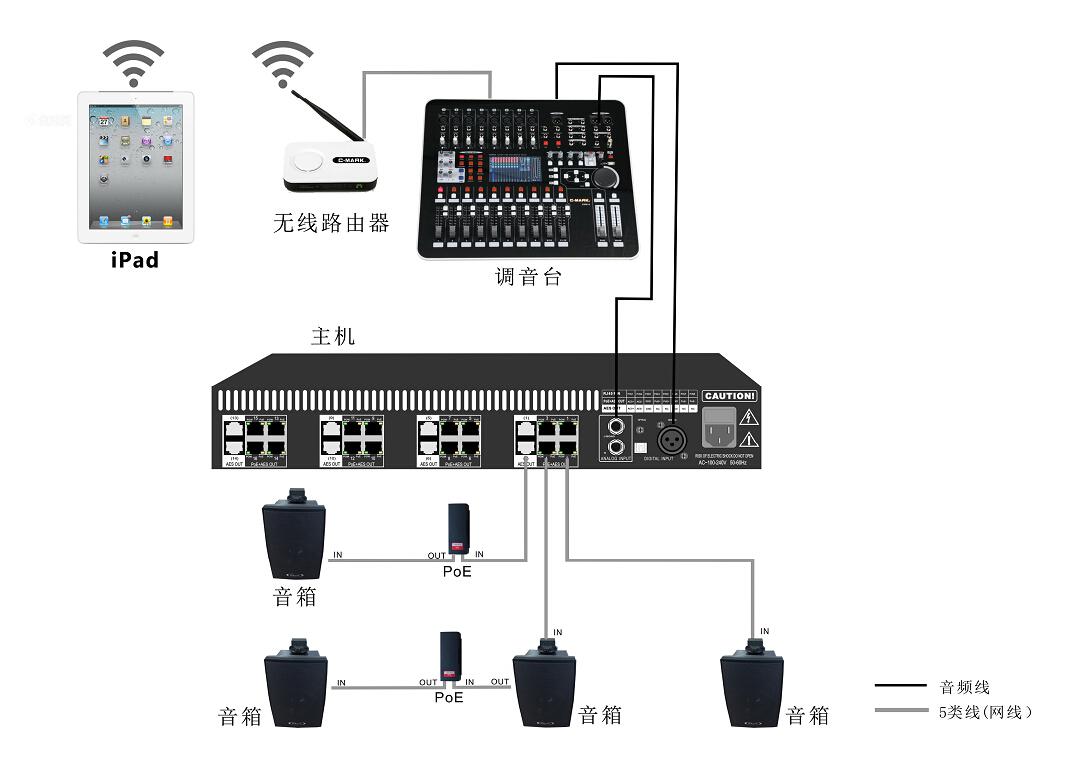 At the same time, C-Mark also released NET series network digital amplifier and MR-e series digital amplifier. Definitely, such action highlights Bao Ye Heng's R&D capacity and manufacture advantage and the full range products in digital network sound reinforcement system.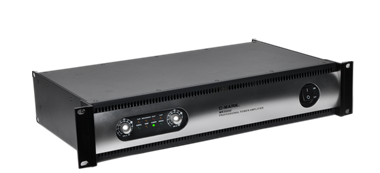 C-Mark MR-e series digital amplifier



C-Mark MR-e series specification:
Smarter Unit:
It adopts complete digital circuit PWM technology for high reliability, smaller size, less weight, easier installation, transportation and storage.
Higher Efficiency:
Compared with other ordinary amplifiers, it features higher output, efficiency and better heat dissipation. To a great extent, it saves size, weight and power consumption and ensures the overall electric energy convert efficiency, more than 80%.
More Accurate Sound:
Crystal clear high frequency; tight and strong low frequency; accurate sound reproduction. Professional design ensures great specification, such as distortion, frequency, convert rate, power supply band and damping factor.
More Comprehensive Protection:
This Series amplifier can prevent from and correct every possible fault, can be used safely at any circumstances and can supply powerful output, safely working and long time reliability.

NET network digital amplifier
NET series network digital amplifier specification:
Global universal PFC (power-factor correction) power supply, can be used around the world.
< high efficiency, light weight and small size.
< the highest output power (200V- peak power), no clutter in temporary peak.
< high resolution DSP digital audio processing.
< adopt module circuit design and easy for heat dissipation and maintenance.
< adopt intelligent controlled fans for reinforced air-cooling heat dissipation.
< high-efficiency circuit protection to prevent from short-circuit, direct current, overload, over heat, over/ under voltage, high frequency overload and etc.
< real- time remote control the current, voltage, volume, temperature of the amplifier. Once more than the set number, it can stir alarm indication.
< transmit digital audio signal and control amplifier DSP function by one line, it can also remote control.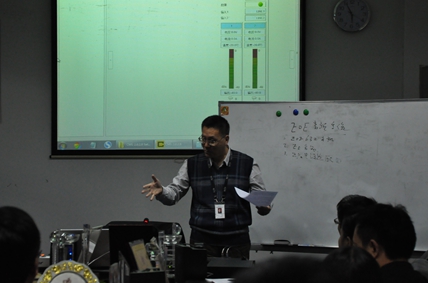 Chairman Mr. Zhou Baoning
'
s passionate speech


Keep the pace of C-Mark network digital sound reinforcement and catch up with professional audio 4.0 Age, then you will win!
More information, please visit our website: www.c-markaudio.com.